WordPress 4.0 milestone release will hit our WordPress dashboards on the 27th of August, with the first beta release coming out on the first week of July. Every person in WordPress community is really excited for this milestone release.
Helen Hou-Sandi is the release lead for WordPress 4.0. Just like previous two releases, a few features are being developed as plugins first for the release.
This release is going to be a huge milestone release, so I'll keep this article updated to give you all the latest news about WordPress 4.0 release. Currently, there are 5 plugins being developed as plugins for upcoming WordPress release, these two may end up being in the 4.0 release:
Front-End Editor
This release was previously targeted for the 3.9 release, but it never landed on the time. But you can expect this feature to land in 4.0 release of WordPress. This will allow you to smoothly edit your posts straight from the front-end of your WordPress website. You will no longer have to return to the back-end of your WordPress to edit your posts.

It gives you many options to edit and manage your post from the front-end of your WordPress. It adds all the editing buttons to the admin bar of your WordPress, so there will be a lot new options for plugin developers to explore. You can test this plugin by installing it to your WordPress from this link.
Media Grid
This plugin will most likely land in an early 4.x release. This plugin is right now my personal favorite in the development list. It will replace the old post-like list views of media in WordPress' Media Library with a sleek grid look.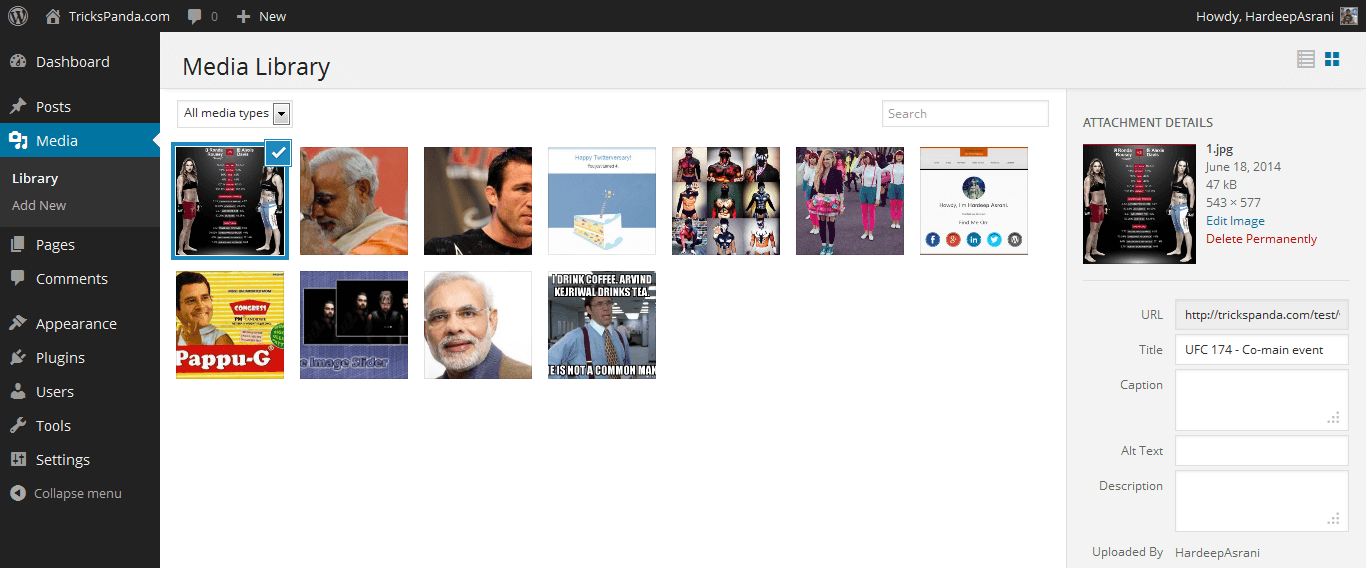 I always thought that Media Library should look different from post types, and this plugin will do that job. It replaces the default list view with the new grid view, similar to WordPress media uploader. This also gives you few options to quickly rename, add caption & other meta info to the image from the right sidebar. It makes your media browsing experience even more easier. You can download this plugin by clicking here.
Better Internationalization
Apart from new features, WordPress 4.0 release will mainly focus on the multisite & internationalization. The core team is pushing internationalization really hard for the 4.0 release. Here are the major internationalization goals they're working on:
The first step during the WordPress installation process should be to choose a language. The rest of the process would be in the selected language.
WordPress admin should be able to switch a language from the general settings screen, after which the language pack should be downloaded from the WordPress.org.
There should be an option to search the plugins and themes that are available in your selected language.
There a lot of work currently being put on for this goal, which you can check out at this link.
An Improved Plugins Page
The WordPress plugins page barely changed in last few years. However, this won't be the case for the 4.0 release, as the core team is working on an improved plugins page, similar to what they did with the themes page in the 3.8/9 releases.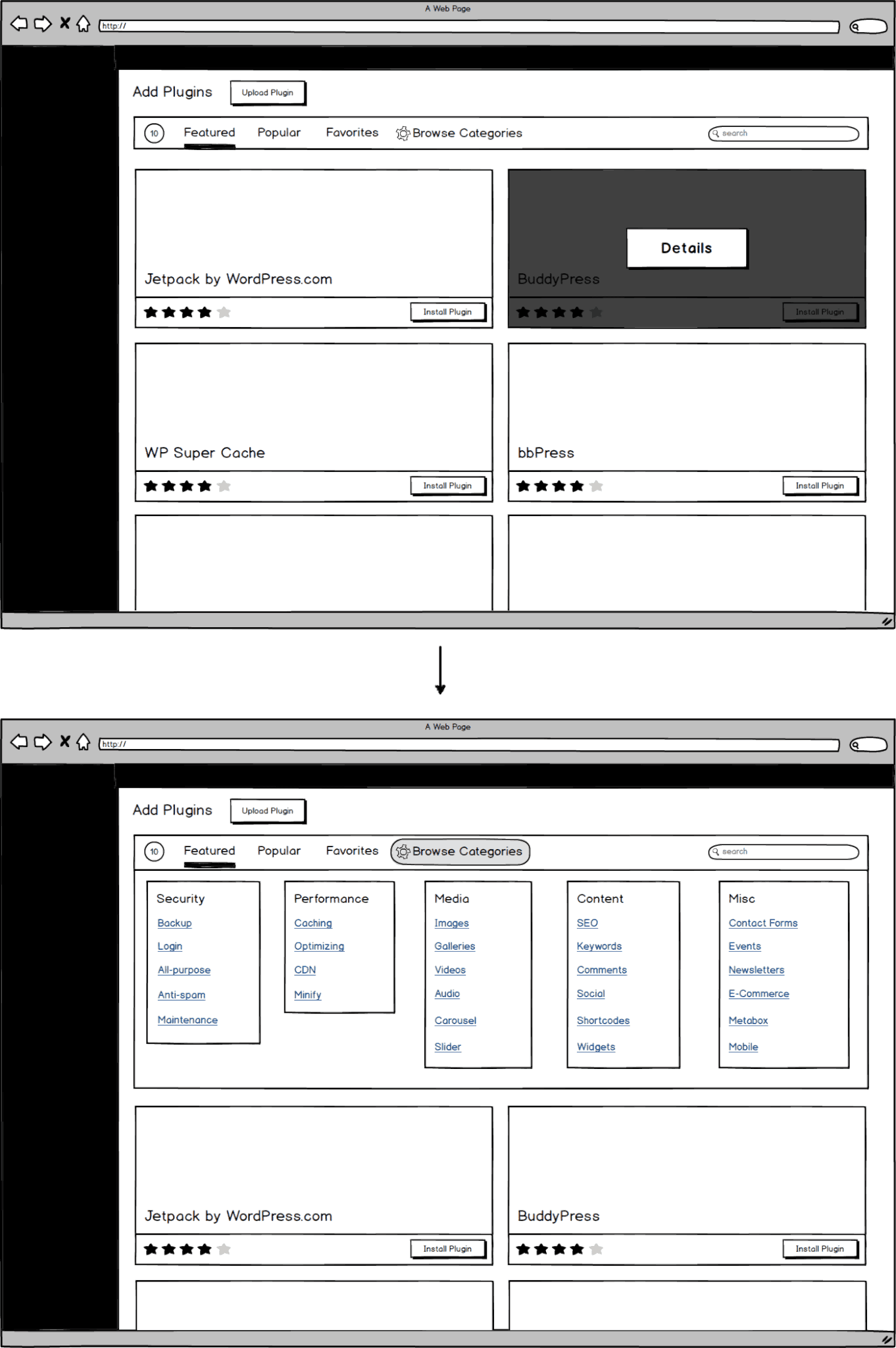 Here's what they are working on for this feature:
The page for discovering and installing new plugins will look way better than the current "Add New" link. There has been some discussion of making plugin-install.php as the default plugin page.
The plugin search will tailor the results for those plugins that are compatible with the current version. The search will also look for things like ratings, support stats, age, usage stats, and more for better results.
There will be an option to check the details for already installed plugins, as well as some new columns (reviews, contributors & banner) on the detailed view. Plus, the plugin page will allow the user to directly delete the plugins without uninstalling them.
You can get the latest on the plugins page work at this link.
Multisite And SSL Improvements
WordPress 4.0 will change the way we see a closed and an open multisite network. There is a major approach to make some changes to open vs. closed networks. You can get a detailed report on open vs. closed network idea at this link.
WordPress core developers are also trying to push the 4.0 release with the domain mapping option for the multisite installs, which will allow them to map sub-sites to top-level domains. The odds for this feature to land in 4.0 are pretty low, but they are still trying to work on this part.
They are also working to make many improvements relating to SSL/HTTPS support in 4.0. John Blackbourn posted a details blog post last month about SSL improvements for 4.0.
And More…
That's just not all for WordPress 4.0 release. This release will also take care of over 150 core tickets, such as fixing menu item limit. You can view all tickets which are slated for 4.0 release at this link.
Color picker was removed from TinyMCE 4.0 in the WordPRess 3.9 release, which will be back in the 4.0 release.
That's it for WordPress' 4.0 version release. Which feature are you looking for the most? Don't forget to share them with us :)