Just four months after the 3.9 release, WordPress core team launched WordPress 4.0 "Benny" on the scheduled time. It's a huge milestone release for WordPress. WordPress 4.0 comes with a completely overhauled media browsing experience with the new grid style Media Library and a better writing experience. WordPress 4.0 is named "Benny" in honor of jazz clarinetist and bandleader Benny Goodman, and is available for downloading or updating straight from your dashboard. Here's a summary of new features:
[wpvideo bUdzKMro]
Manage Your Media With Style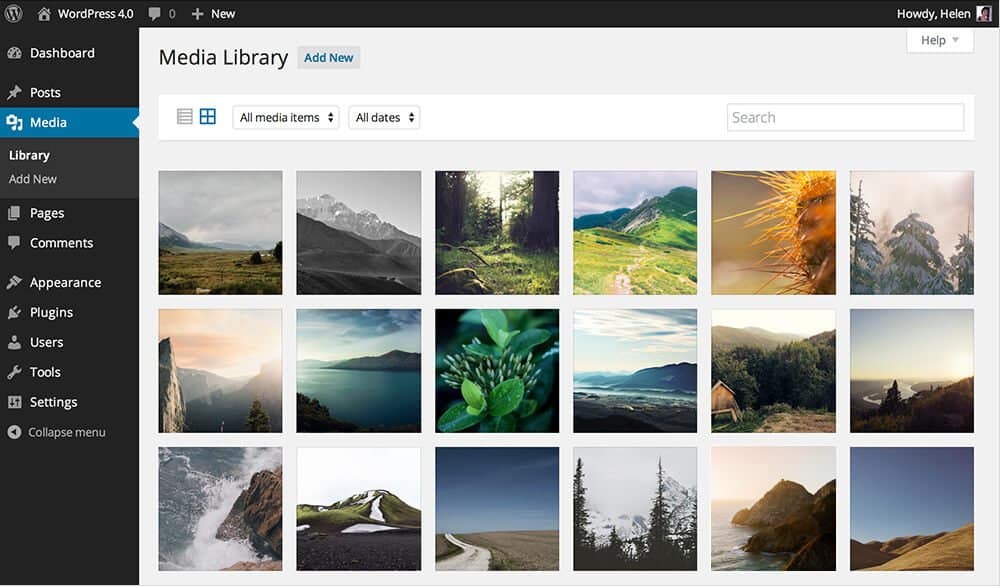 Explore all your images and media files in a brand new grid Media Library layout. It's a smooth grid layout, which allows you to search and sort media files, which is similar to WordPress' media uploader. It's an option layout as you can still switch to the old Media Library look. The brand new grid layout allows you to search for media files without even loading the page again.
Working With Embeds Has Never Been Easier
This version extends the media previewing experience in the editor with adding live preview support to all the oEmbed links. Hell yeah, that's right – it will show a live preview of your oEmbed links in the TinyMCE editor. Plus, it adds oEmbed support more links. Check out all of the embeds that WordPress supports.
Focus On Your Content
WordPress 4.0 comes with the latest TinyMCE 4.1 as well as an improved editor which expands to fir your content as you write. It's an option editor and if you don't feel comfortable with it, then you can also turn back to the previous editor.
Finding The Right Plugin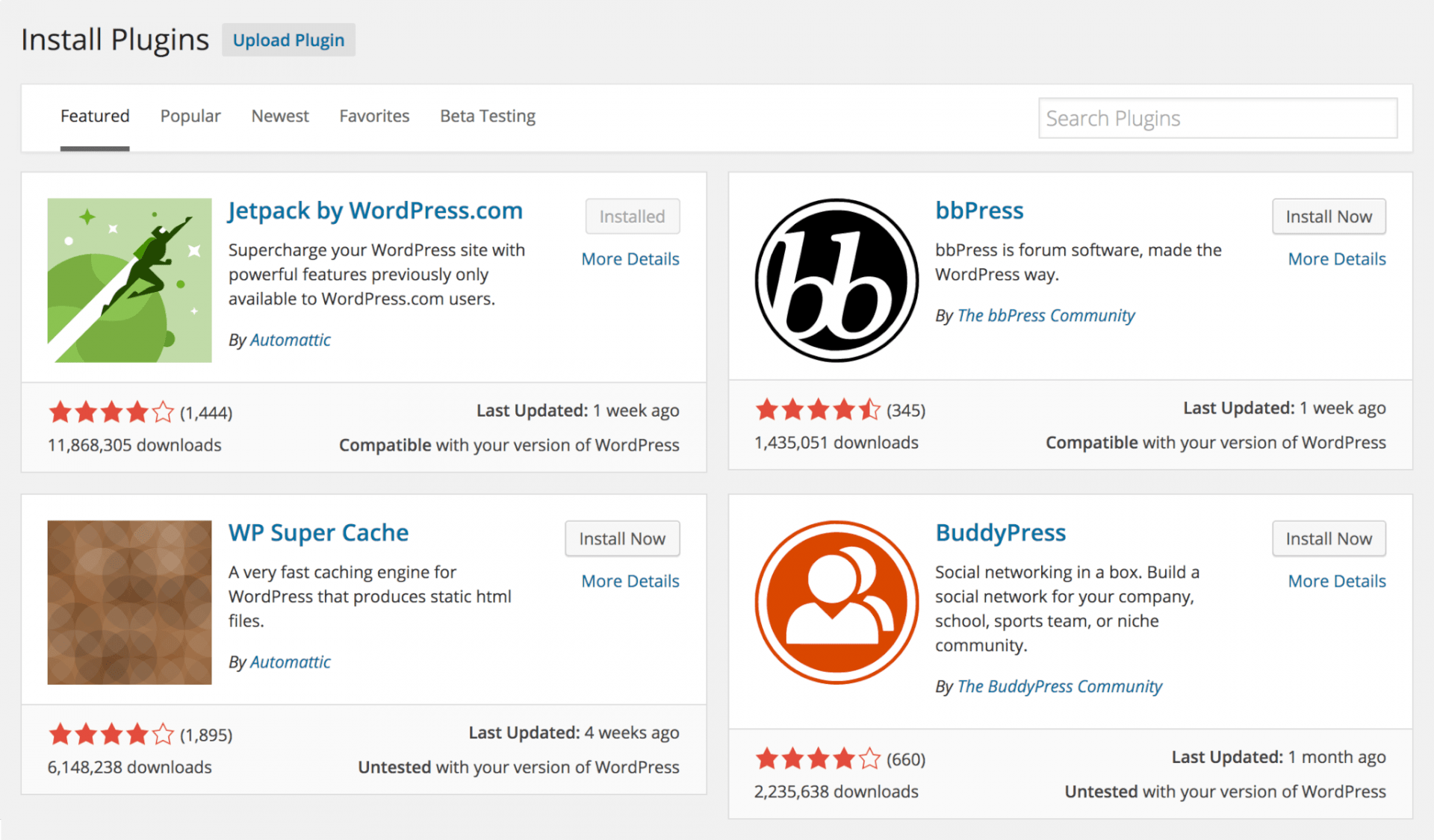 Browse over 30,000 free plugins with a brand new plugin installer UI. It's similar to the theme installer which came out with the 3.9 release of WordPress. This release also adds an icon to the plugin.
What's Next?
WordPress 4.0 is just a milestone which comes between 3.9 and 4.1. WordPress community will continue making this software better with every upcoming release.
This release was led by Helen Hou-Sandí, and over 275 contributor helped in making this release possible. Welcome to the 4.x milestone. Happy blogging!