WordPress 4.1, named "Dinah" in honor of jazz singer Dinah Washington, hit our WordPress dashboards a couple of hours ago, which was led by John Blackbourn. This release contains the new default theme, Twenty Fifteen, as well as focuses on the writing experience.
You can update it straight from your WordPress dashboard, or you can download it from this link. Here are few highlights:
Introducing Twenty Fifteen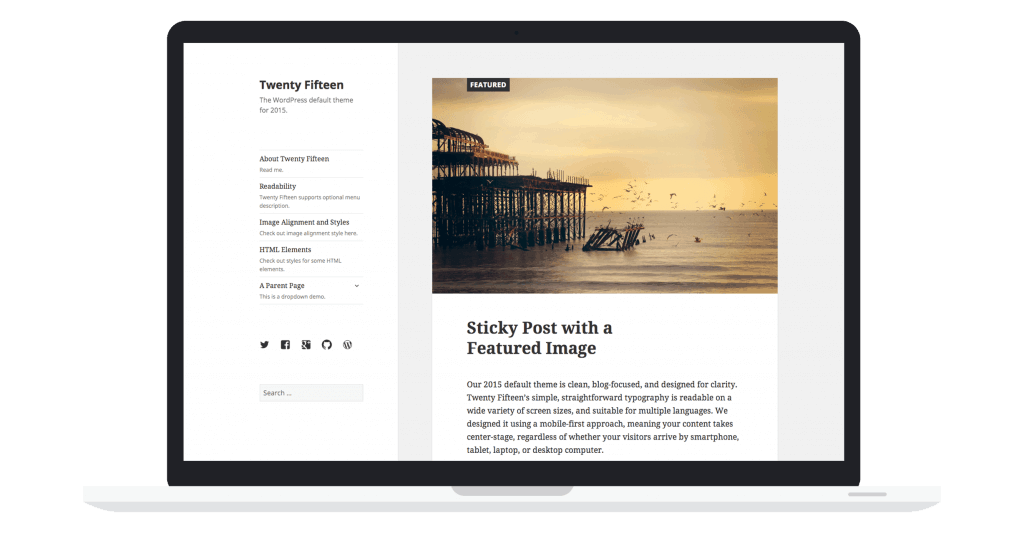 We all love new themes, don't we? 4.1 version add the newest default theme, Twenty Fifteen, to the core. Twenty Fifteen is a responsive blog-focused theme. It has amazing language support, as a part of WordPress' internationalization plans, with the help of Google's Noto fonts.
And as you may think, it looks as good as on your big screen laptop as it looks on your 7 inch mobile device screen.
Distraction-Free Writing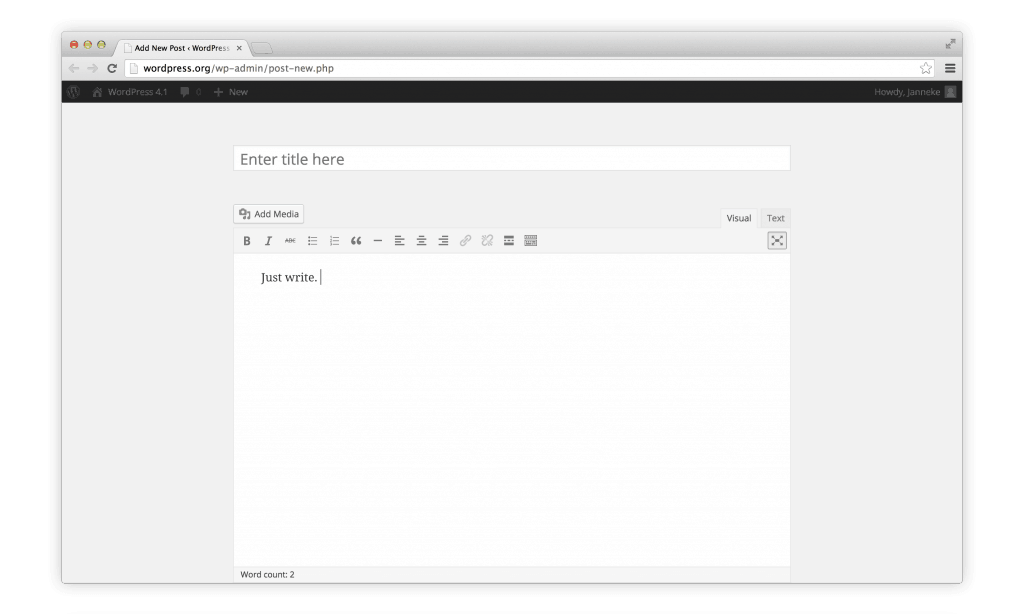 The new distraction-free writing mode is made for one ones who just wants to focus on writing. Try turning on distraction-free writing mode from the Screen Options. When you'll start writing, all the distractions will fade away, letting you focus solely on your writing. And as soon as you'll hover the mouse outside the editor, all the tools will appear again. Neat, eh?
But wait…there more!
Choose A Language
WordPress 4.0 came up with the option during the installation  to choose a language in which you want your WordPress site to be. Now, this version has added the support to automatically download new language packs straight from the General Settings of your site.
Log Out Everywhere
If you've forgotten to logout from a public computer then you can now go to your profile and log out everywhere.
Vine Embeds
Vine videos are only 5 seconds long, so to make the process even easier, you just need to paste the Vine video URL in your post editor to embed it. Here's the full support list.
Plugin Recommendations
The plugin installer suggests plugins for you to try. All the recommendations are based on the plugins you and other folks have installed.
For The Nightcrawlers
Metadata, date, and term queries now support even more advanced conditional logic.
The customizer now supports conditionally showing panels and sections, as well as the new JS based API.
The new add_theme_support( 'title-tag' ) theme-support tag.
What's Next?
Well, holidays are! Merry Christmas and Happy Holidays to all our reads :)
283 folks contributed to this release. It's the new high, again! So thanks to all the contributors for making this release possible.